Foster Parent Roundtable with DCF Secretary Harris
On Friday, January 20, DCF Secretary Harris and Children's Network of HIllsborough held a Foster Parent Roundtable. The gathering provided an opportunity for the Secretary and CNHC leadership to receive feedback from foster parents in an intimate setting. Our foster parents are valued and so are their suggestions and ideas, which help CNHC continue to improve the system of care in Hillsborough County. This was the third roundtable with the Secretary, and additional meetings will be held quarterly on an ongoing basis.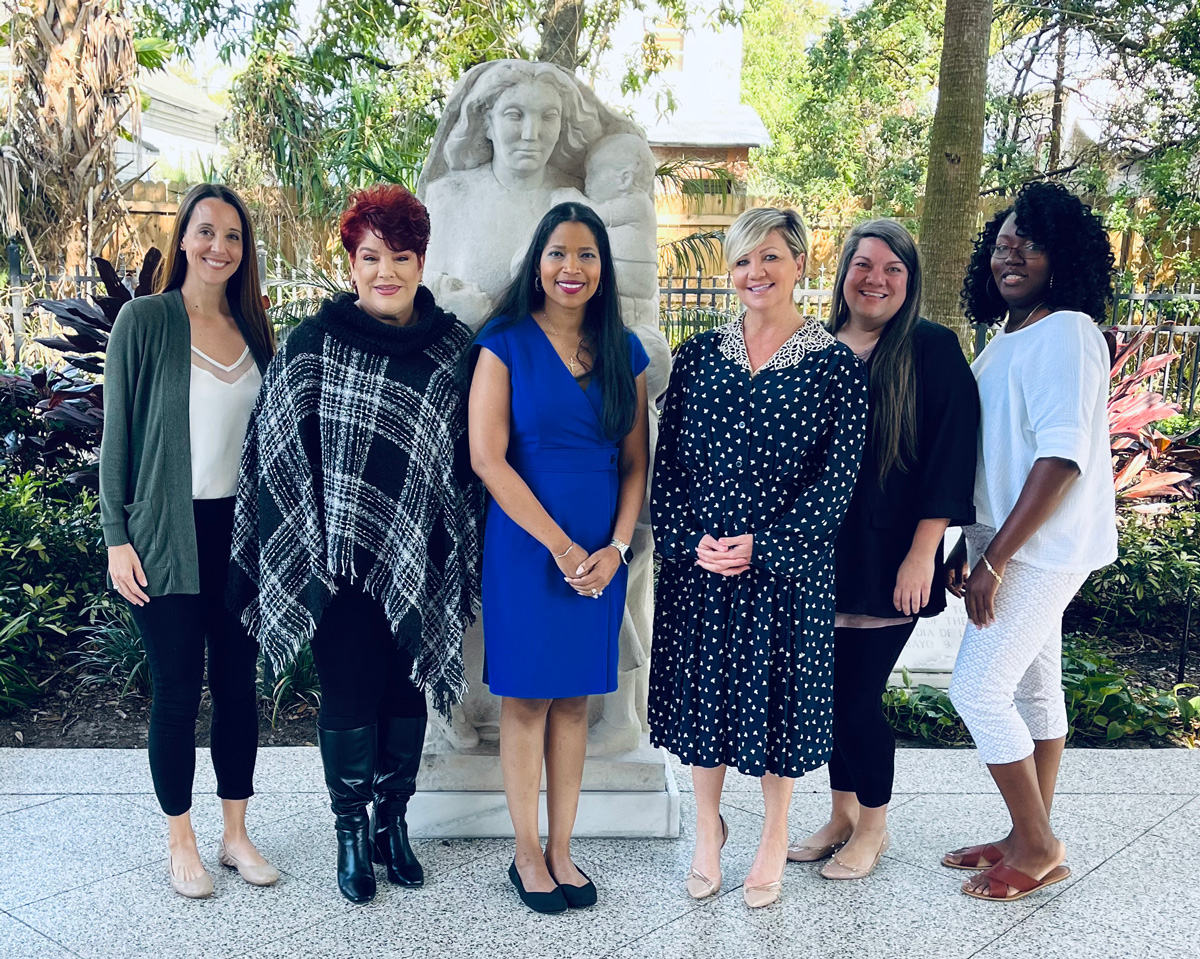 Pictured are Andrea Toll (foster parent), Kymberly Smith (CNHC Licensing Director), Secretary Harris, Terri Balliet (CNHC CEO), Jessica Jackson (foster parent), and Apiffany Warren (foster parent).