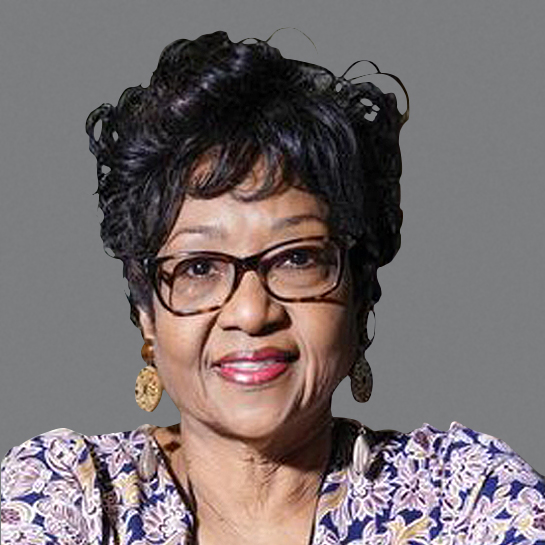 Estrellita "Lo" Berry
Board Member
Estrellita "Lo" Berry, M.A, is Immediate Past President and CEO and Founder of REACHUP, Inc., a non-profit whose mission is to advocate for and mobilize resources to help communities achieve equality in healthcare and positive health for families. She was Project Director and Principal Investigator for Central Hillsborough (Federal) Healthy Start for 24 years and provided oversight of 10+ social service programs at REACHUP, Inc. Lo also is Affiliate Faculty, University of South Florida, College of Public Health, Department of Community and Family Health and has served on the Boards of Hillsborough County Healthy Start Coalition, March of Dimes, Florida Bay Division and FL Pregnancy-Associated Mortality Review and the FL Perinatal Quality Collaborative Steering Committee.
Committed to increasing health equity and improving overall well-being for children and families, Lo has developed and implemented nationally renowned programs and co-authored numerous publications, including Healthy Start Program and feto-infant morbidity outcomes: Evaluation of program effectiveness and Community-Academic partnerships to reduce black-white disparities in infant mortality in Florida. Some of her service awards include The March of Dimes 2017 Lawton Chiles Advocacy and Service Award, AT&T 29th Anniversary African American History Calendar Honoree, Tampa Bay Lightning Foundation Community Award, and the Kappa Alpha Psi Fraternity, Inc. 77th Distinguished Citizen Award.
A member of the Alpha Kappa Alpha Sorority, Inc. Gamma Theta Omega Chapter, Lo received her undergraduate degree in Clinical Psychology and master's in Education and Community Counseling at the University of Evansville, Evansville Indiana.
Lo is the proud grandmother of Bryson Samuel Berry and Aaron Ellis Berry, whose parents are her son Aaron and daughter-in law Tiffany Berry. She has been married for 45 years to Rev. Dr. George E. Berry.