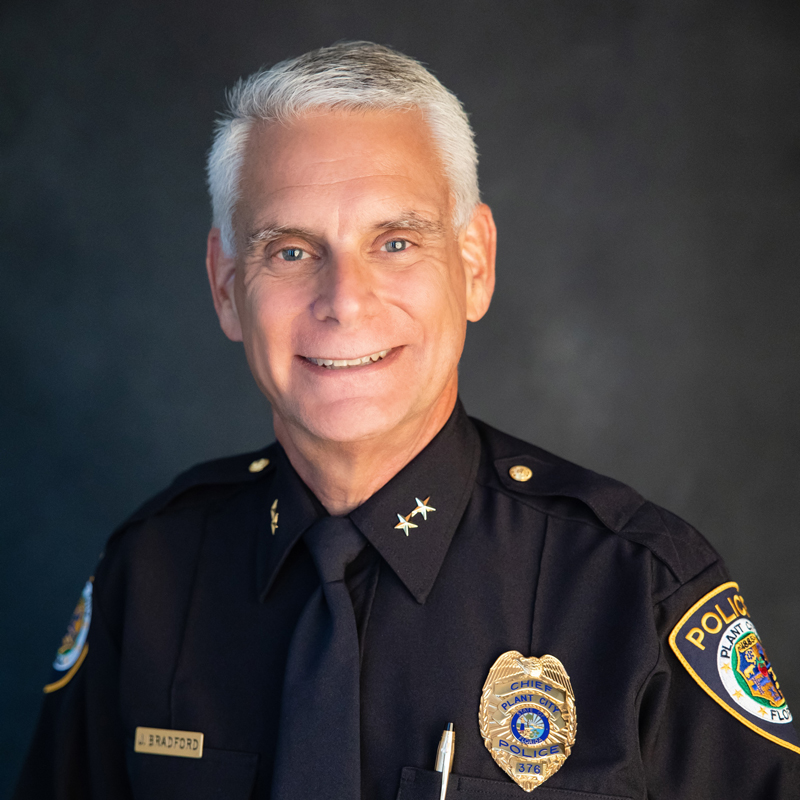 Chief James Bradford
Board Member
Chief Bradford has served the people of Hillsborough County for 33 years as a law enforcement officer.
Presently Chief of the Plant City Police Department, his extensive child welfare experience includes multiple roles at the Hillsborough County Sherriff's Office's Child Protective Investigations Division. He has also served as a board member of The Spring of Tampa Bay, an advisory board member of A Kids Place, and a member of the Hillsborough County Commission's Blue Ribbon Committee for Child Safety.
Chief Bradford earned a B.A. in Criminology from the USF and is a graduate of the FDLE Senior Leadership program. His distinguished history of public service and deep roots in the community will help Children's Network of Hillsborough thrive.